LAUREN CELENZA


I'm a writer, educator, and digital experience designer in Seattle. My work generally involves observing, researching, and developing new technology and industry practices that demonstrate care for our environments, our communities, and ourselves. I am compelled by the ways in which our devices and platforms have fallen out of care for us, and how we can create a new ethic, measured not by how much attention we give to technology but how much it gives to us.
My essays, and commentaries on tech, design, and work have appeared in
Forbes
,
In These Times
, and
The Economic Times
, among others. I'm the author of
Tech Without Losing Your Soul
, a newsletter that examines the booms and busts of the tech industry and the burnout and moral dilemmas facing tech workers today. I serve as a Design Equity Facilitator at
Hmnty Cntrd
, an organization mobilizing leaders who desire equitable, human-centered approaches to work and wellbeing, listed as one of
Fast Company's 10 most innovative design companies.
I teach design and ethics at
Harbour.Space University
, a new school for emerging tech makers across Europe, Asia, Africa, and South America. In the last year, I've also partnered with organizations like the
World Resources Institute
and
PlatformAbuse.org
on design and research projects related to land restoration and internet safety.
From 2016 to 2021, I was a Design Lead at
Google Maps
, where I led a global team towards making navigation more inclusive for motorbikes, public transit, and communities new to the internet, by way of dismantling silos and developing relationships with grassroots communities, startups, and activists. This process resulted in millions of previously excluded addresses, routes, businesses, and several languages and transportation modes becoming visible for the first time in Google Maps history. I also served as an early member of the
Alphabet Workers Union
, where I advocated for healthy workplace conditions at data centers across the US and protested the discrimination of ethical AI researchers.
In 2022, I petitioned for the
Silenced No More Act
in Washington state, making it the second state in the nation to prohibit employers from using non-disclosure agreements to silence workers on issues of discrimination, retaliation, and wage violations.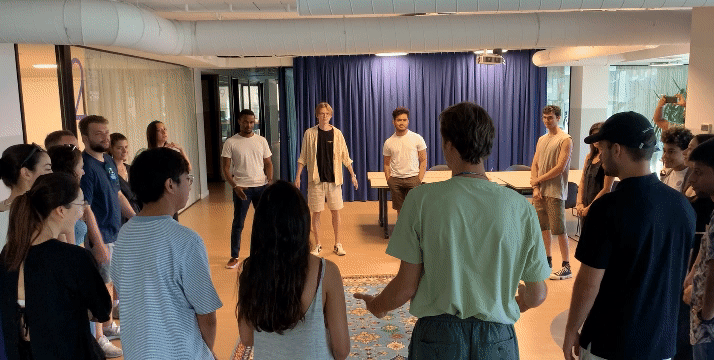 CONTACT
︎
hi.laurencza@gmail.com
︎
LinkedIn
︎
Twitter
︎
Instagram
SELECT WRITING, INTERVIEWS, & PRESS
2022, Essay:
Towards an Industry that Isn't Led by Billionaires
2022, Essay:
How Deindustrialization Shaped My Working-Class Family
, In These Times
2022, Interview:
The Potential, the Pitfalls, and the Long Fight for Accessible Technology
, An Interview with Prasanna Venkatesh
2021, Interview:
Why Inclusive Tech Remains Elusive
, The Economic Times
2021, Selected Writer at
Tin House Summer Writing Workshop
with
Nadia Owusu
2021, Essay:
Advocating for People in a Profit-Driven World,
dscout
2021, Essay:
There's a Crack in the Pavement
, UX Collective
2021, Live reading:
There's a Crack in the Pavement,
Unmuted
2021, Talk:
Seven Types of Fear in Technology
, Her Online Network
2019, Interview:
How Google's Work with Motorbike Riders Demonstrates Plan for Emerging Markets
, Forbes
2019, Interview:
Breaking Our Biases as Designers,
One Thing Real Quick Podcast
2018, Short film:
A Conversation with Sharon,
a retiree living with low vision, created with
Flo Truong